Tilisa Thibodeaux, Ed. D. 
Research Foci: Authentic Learning, Significant Learning Environments, Leading Organizational Change, ePortfolios for Deep Learning, Learner-Centered Instruction
Dr. Thibodeaux was born in Crown Point, Indiana, an hour outside of Chicago, Illinois. She was raised in Hobart, Indiana and attended Hobart High School where she participated in Track and Field, Gymnastics, and Spanish Club. From 1999 to 2003,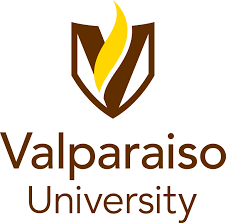 Dr. Thibodeaux attended Valparaiso University in Valparaiso, Indiana where she received her Bachelor's degree in Elementary Education along with a Reading and Special Education Endorsement.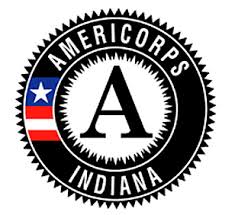 During her time at VU, she served as a 21st Century Scholar as part of the AmeriCorps program where she was the secondary reading instructor for the Roberto Clemente Center in East Chicago, Indiana. She also served in the University Chorale Program and was the Coordinator for the Office of Alcohol and Drug Education for the University. As OADE Coordinator, she organized and facilitated presentations for local middle schools to help teenagers make positive choices when selecting leisurely activities.
From 2004 to 2009, Dr. Thibodeaux moved to Fort Myers, Florida and pursued her Master's Degree in Special Education at Florida Gulf Coast University. During this time, she became a Kindergarten teacher for Collier County Public Schools out ofNaples, Florida for one year.  Then, she was offered a job as a Kindergarten Teacher at Sunshine Elementary in Lehigh Acres, Florida with the Lee County School District. During this time, Dr. Thibodeaux was named as a Golden Apple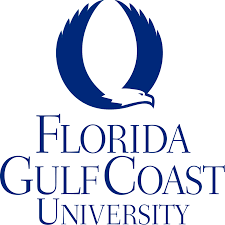 Teacher, Chamber of Commerce Teacher-of-the-Year, and Florida Educational Data Systems Award winner. She became a Coordinator of the Academy of Teacher Leaders for the Foundation of Lee County Schools. She was also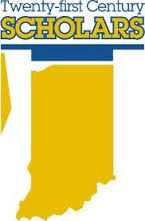 campus Coordinator of the Southwest Florida Fair and led a United Way Campaign and participated in the Harry Chapin Food Bank drive. In 2009, Dr. Thibodeaux was offered an administrative position as a District Interventionist and District Consultant where she trained 22 schools in the East Zone on the No Child Left Behind Act (RtI Process) and worked on the problem solving team in conjunction with district, elementary, middle, and high schools administrators. She attended numerous leadership academies and earned her Autism Endorsement from the state of Florida.

From 2009 to 2010, Dr. Thibodeaux pursued a degree in Educational Leadership at Nova Southeastern University in Fort Lauderdale, Florida. She was offered a position as a Campus Academic Coach at Villas Elementary School in Fort Myers, Florida. During this time, Dr. Thibodeaux provided professional development on a district and campus level in Analytics, Data Dashboards, New Teacher Orientation, Blackboard, and wrote district Academic plans. As a Campus Academic Coach, she held administrative duties that included developing the campus improvement plan, assisting classroom teachers with strategies for instruction, and developing higher level power standards.

From 2010 to 2011, Dr. Thibodeaux began her journey as a doctoral student at Nova Southeastern University in Fort Lauderdale, FL. Her concentration was Instructional Technology and Distance Education. As a student, she became the elected Senator for the College of Education as part of the Student Government Association. In this role, she boosted observability of student activities and involvement on the Fort Myers campus to increase student engagement. She also volunteered in the Take Stock in Children program with the Foundation for Lee County Public Schools, assisted with the Families Building Better Readers project, and the Harry Chapin Food Bank.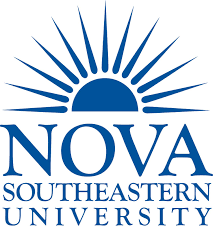 From 2012 to 2015, Dr. Thibodeaux moved to Texas and finished her doctoral degree from Nova Southeastern University. She was offered a position as an English/Language Arts instructor for Bridge City Intermediate in Bridge City, TX. She was also offered a position as the Digital Design Coach/Instructional Technologist for the campus. She was Talent Show Director and was part of the District Technology Team. She presented school in-service technology and curriculum trainings at Cardinal Conference, regional conferences, and international conferences, including Region V's Mobile Mania and for the Texas Computer Education Association (TCEA) in Beaumont, TX.

From 2015 – 2017, Dr. Thibodeaux was offered a position as an Assistant Professor at Lamar University in Beaumont, TX. She is a lead faculty member in the Digital Learning and Leading Master's Program. She develops and teaches multiple courses in the program and serves on the curriculum and accreditation committees. She writes grant proposals, develops original research, and presents at regional, state, and national conferences such as TCEA, AAEEBL, CoSN and LU's Digital Ticket. Dr. Thibodeaux also leads several university, college, and department committees such as Homecoming.  She was recently asked to join the Reaud Honor's College Honor Council and lead the digital literacy ePortfolios for all incoming Honor's students at Lamar University. She is an invited speaker at local area school districts and participates in classrooms with students and teachers whenever she can. 
Dr. Thibodeaux News Archives:
Pine Island Eagle: http://www.pineisland-eagle.com/page/content.detail/id/505075/Golden-Apple-teachers-have-their-night-to-shine.html?nav=5059
Captiva Sanibel Island: http://www.sanibel-captiva-islander.com/page/content.detail/id/500448/Congratulations-to-Golden-Apple-winners.html?nav=5048
Naples Daily News: http://archive.naplesnews.com/news/education/spring-creek-teacher-among-golden-apple-recipients-ep-399489287-344140532.html
Fort Myers Beach Talk: http://www.fortmyersbeachtalk.com/page/content.detail/id/501526/District-hands-out–Golden-Apples–to-2-teachers-in-Cape.html?nav=5064
Florida Guide: http://flguide.com/page/content.detail/id/501745/Two-Cape-teachers-among–Golden-Apple–winners.html?nav=5001