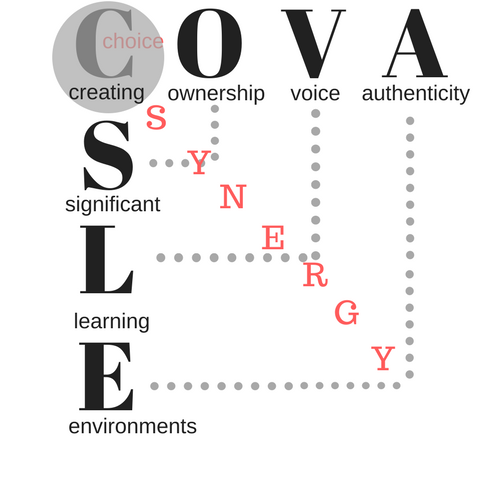 Why CSLE+COVA
Why:
We believe that we must inspire and prepare our learners to lead organizational change using technology innovations as a catalyst for enhancing learning.
 
How:
To do this, we create a significant learning environment (CSLE) that gives our learners choice, ownership and voice through authentic (COVA) learning opportunities.
 
What:
We prepare leaders who can lead organizational change and drive innovation in a digitally connected world.
Core Proposition
Choice, ownership, and voice through authentic learning