Publishing: Can I really do that?
Yes, you can! Here are a few thoughts to consider.
*You do NOT have to be an expert in the field to write about a topic area. Consider how many of us are truly experts or do we perceive that everyone else is an expert and we are not? If so, you might consider that there are folks writing articles just like you.
Future Publishers: Do you like to write and share your ideas? How well do you communicate and engage others? 
Questions you might ask: Where can I publish my ideas? What topics can I write about? How do I know what to choose?
Check out Dr. Thibodeaux's Publication Engagements.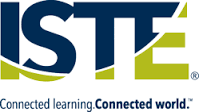 Image from www.iste.org
Pre-Publication Tips:
1. It is almost always better to co-publish and share ideas with your colleagues than it is to publish on your own. You can collaborate and reach more folks, but it also adds to the credibility of your submission.
2. Who will be your audience? This will tell you quite a bit about where you might want to publish. Publishing in more than one place is great because this means you can write for the masses and you are writing to impact different types of people with each publication.
3. You can write about an action research study you are conducting,  a dissertation you are writing, a viewpoint you have, a presentation that you developed and trained others on, key ideas you wish to bring together, an innovative way to use technology – the sky is the limit!
4. Follow the submission guidelines and the tips that are offered to you on the website. Check your work step-by-step.
5. Have others proofread your work and constantly re-read and revise as many times as you have to. Read your writing out loud as if you were reading to an audience. This is my best writing tip!!
6. If you're asking yourself, how do I choose who to write to. Consider your timeline, the project you are working on or toward, what the call for papers or articles is requesting.
7. You may also wish to share your article with your peers and others of interest. For this reason, do NOT publish your ideas on a personal ePortfolio or anywhere else. It might also benefit you to submit to an open source online journal or publication so anyone can access your article, anywhere.
8. Always check the style guidelines for the publication to make sure you do not make extra work on yourself (APA, MLA, Chicago style, etc.) Try to adhere to these guidelines up front so you do not have to go back and fix all of your entries. Try using Zotero or Mendeley to keep track of all of your references online in a database.
APA Manual PDF: http://coral.wcupa.edu/other/APA6thEdition.pdf
9. Be sure to always check that your in-text citations match your reference list and vice versa. A manuscript or publication that does not cite or reference all those that were paraphrased in the publication could be cited for plagiarism.
Purdue's Best Kept Secret: https://owl.english.purdue.edu/owl/resource/560/01/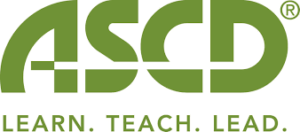 Image from www.ascd.org
Predatory Publishers/Journals
Be mindful that publication calls that seem ingenuine, probably are. One example would if the journal wants you to pay them to publish. Another example would be that the journal accepts almost all publications and ideas. Large publishing companies with good names often help determine whether the journal is sound such as EBSCOhost, Elsevier, IGI Global, Springer, Sage, etc.
Type of Publications:
Scientific journal articles and social science articles usually require original research that has been collected and analyzed over time using a quantitative, qualitative, or mixed methods methodology. You must follow the journal's specific "recipe" and submission guidelines very carefully. This can take months to accomplish. Most often times, these types of publications will be evaluated by peers in a double-blind review process. Usually these types of journals will have a citation or impact factor that measures the number of citations the articles in the journal have received from authors. This can measure the credibility of the journal.
Examples
TxDLA Journal of Distance Learning
English Language Teaching
Journal of Technology Studies (JOTS)
An Interdisciplinary Journal
National Council for the Social Studies (NCSS)
Learning and Individual Differences Journal (LIDJ)
Journal of Computing in Mathematics and Science Teaching (JCMST)
ISTE – Journal of Computing Teachers
ISTE – Journal of Digital Learning in Teacher Education (JDLTE)
ISTE – Journal of Research on Technology in Education (JRTE)
International Journal of ePortfolio (IJeP)
Contemporary Issues in Technology and Teacher Education (CITE)
Educause Review
American Educational Research Association (AERA)
Association for Educational Communications and Technology (AECT)
Journal of Transformative Education (JTE)
AECT – Educational Technology Research & Development (ETR&D)
Journal of Special Education Technology (JSET)
Language Learning & Technology (LLT)
Music Teachers National Association (MTNA)
USDLA Journals (Large List)
Mindfulness
Journal of Physical Education, Recreation, and Dance
Journal of Exercise Science and Fitness
International Journal of Innovation and Learning
Home School Researcher Journal
International Literacy Association Journals
Journal of Histotechnology
Conference papers usually require a short or full paper to be submitted to the conference itself. If selected, the paper will be presented at the conference and published in the proceedings. Papers selected like this are most often written about original research in an area that one has conducted.
Examples
SITE Call for Presentations – usually requires a brief or full paper
Online publications usually have a topic area that is specific to a particular issue (e.g. – Global Learning) and the writing is informal. The publication might quote research but is generally short and specific with a word limitation. Informal publications are important because they can be impactful but they are not usually based on sound research. Many of these types of publications require you to sign up and pay a membership fee.
Examples
eLearning Guild: Learning Solutions Magazine
Campus Technology
Rethinking Schools
Teach Magazine
Education Next
ISTE – Empowered Learner (formerly Entersekt)
ISTE – Entrsekt
Learning Forward – The Learning Professional
Education Week Commentary, Opinions, Best Practices
Pearson Education and Teacher Development
TCEA Tech Edge Quarterly Magazine
ASCD – Express Newsletter
ASCD Educational Leadership 
Educause Review
Association for Educational Communications and Technology (AECT)
Teaching Music Magazine
eLearn Magazine
National Science Teacher Association
National Association of Independent Schools
Homeschooling Today
Blogs usually are informal thoughts and opinions and may be represented on carousels for different companies. Blogs are a great way to learn about others in your learning networks. Blogs are also candid posts that have little to no research base included.
Examples
ISTE Connects Blog
Edutopia Blog Forum
TCEA Tech Notes
Education World
edtech digest
EdTechTeacher.org
Other types of publications can be written as well. Check out the APA Manual 6th edition for the different types. Start in Chapter 7 Reference Examples.
Books
ISTE Books
Sense Publishers – book call
Journal of the National Association for the Education of Young Children – book/brochure call
All Things ISTE
ASCD Arias
Association for Educational Communications and Technology (AECT)
Corporate
UX Magazine: User Design Experience
UX Booth: Training
Association for Talent Development
Training Magazine
American Association of Diabetes Educators
Life Sciences Trainers and Educators Network