Dear Honors Students,
Welcome to Lamar University and the REAUD Honor's College!
My name is Dr. Thibodeaux and I will be helping you as your embark upon a new learning journey at the University. I will be assisting you as a mentor and a resource as you build an ePortfolio that encompasses your academic experience at LU. If you want to learn more about me, please check out my About Me page.
I am also available via Skype, Google Hangouts, Zoom, or Adobe Connect. My email is tilisa.thibodeaux@lamar.edu – just send me an email and your username and we will connect via video conferencing or telephone at your convenience.
My office # is 409.880.2315. You can stop by anytime.
My partner, Dr. Harapnuik, is also available virtually to visit and meet with you if I am unavailable. His email is dharapnuik@lamar.edu in the aforementioned ways. Check out his site here at www.harapnuik.org
Honor's ePortfolio:
Well, what is it?
There are a couple of amazing opportunities here in the REAUD Honors College that we have designed just for you, the learner. The first one is that you will develop an ePortfolio that will be used to document your learning experience throughout your undergraduate, and graduate years, in college. This ePortfolio is completely YOURS and what you will put into it will be dictated by YOU. This is a completely free service to you from the many website platforms you can choose from.  Examples of platforms are: WordPress, Weebly, Google Sites, Squarespace, etc. Your honor's professors will also encourage you to add to your ePortfolio and we will provide many in-house and outside examples for you to look at, both internationally and locally.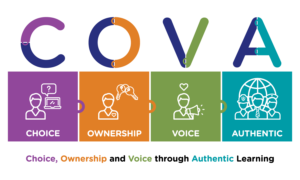 What do I put in an ePortfolio?
You might be asking yourself, What is an ePortfolio?, read this post and find out the amazing opportunity you have as a learner to build out your ePortfolio.

Excerpt from REAUD Honor's College Handbook:
Official documentation of activities qualifying for Honors points should be submitted online in the form of an ePortfolio to the REAUD Honors College Office before the last day of the semester in which the points were accrued. Materials on Service, Leadership, and Intellectual/Cultural Activities will be assessed in order to determine the number of points earned.
The personal ePortfolio is an opportunity for the student to express his/her creativity and to reflect on his/her activities in the REAUD Honors College and at Lamar University. Students are encouraged to make connections among their extracurricular activities, coursework, and high impact practices. Finally, the construction of the ePortfolio enables students to increase his/her familiarity with digital technology and the practices of responsible digital citizenship.
While you are building the ePortfolio, I will model a learning approach birthed here at LU that allows you quite a bit of freedom and flexibility in creating the ePortfolio.

Honor's Points: What are they and how do I log them electronically?
Now that you have been accepted in the prestige Reaud Honor's College, the program was set up for you have a diversity of experiences. Read the Honor's College Mission Statement below:

The Reaud Honors College integrates academic excellence, community involvement, and civic leadership.
How We Live Our Mission:
Through regular strategic advisement with our students, we explore, refine, and develop their personal goals and assist them in engaging with realistic opportunities in their academic and professional lives such that they may achieve Reaud Honors College Graduate status and further their educational and professional aspirations beyond Lamar University.
We provide enhanced Honors course offerings in the core curriculum, upper-division degree requirements, and unique interdisciplinary Honors seminars and topics courses.
We support student participation in the high impact educational practices of undergraduate research and creative activity, diversity and global learning, internships and cooperative education, and service learning with personal attention paid to the needs, interests, and aspirations of each individual student.
We encourage and facilitate involvement in the Honors student, University, and local communities through Honors residential life, the Honor Points system and the Honors Student Association.

For this reason, the Honor's College requires so many points to graduate with Honor's status. You will document your Honor's points that you have earned directly in your ePortfolio. This will be used by the department to record your experiences so that you will have a well-rounded, deep, and meaningful learning experience at Lamar. You can link pictures, links to posts, links to external webpages, and any other information you would like to include.

These activities include: Service, Leadership, Cultural/Intellectual, and Honors Activities points.
Once created, use this FORM to submit your name and the link to your ePortfolio.
Submit the link to your ePortfolio by using this form. You only need to submit ONCE. As you make changes to your ePorfolio, the link you share will reflect those changes.