People are happiest when they have control over everything that's important to them.
-Todd Rose, 2011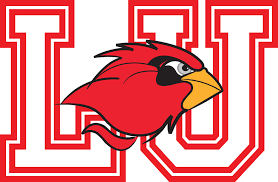 Questions/Answers
1. How should I set up my top level pages?
As always, it is YOUR choice. We want this to be authentic to you and your learning experience at Lamar; therefore, how this looks is up to you.
For folks that are wishing to go above and beyond with the ePortfolio, you might add an Honor's tab with sub-pages for each of the points categories. The other pages can be Undergraduate Research, Study Abroad, a hobby, your travel plans, etc.
2. Where can I find royalty free images to use on my website?
Visit www.gettyimages.com, sign up for an account and search for royalty free images. There are collections of thousands of images taken by budding photographers.

Notes from Dr. Thibodeaux
1. I am not the 'Points Patrol.' I am here to help you set up your pages and point systems 🙂
If you have not done so already, please email me so we can connect.
Check out www.wpbeginner.com for wordpress users! They have GREAT resources and videos to help you build and personalize your website space.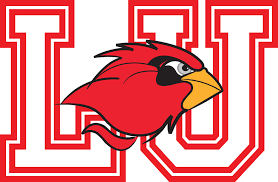 Questions/Answers
1. What ePortfolio platform would you recommend?
The choice is yours. You can use wordpress, weebly, Google sites, wix, Squarespace, Bulb, a blogging platform.
Briefly research the functionality vs. the limitations of these platforms.
For example, wordpress gives you control over your site and menu options. Other sites offer drag and drop features, like weebly and Google sites, if you want to grow your technology skills.
For now, be sure to select the FREE version; you should not incur any cost.
2. How should I set up my honor's points?
Again, you get to take full ownership of the process so setting the system up is up to you.
Some students add a top-level page that says HONOR'S and build 3-4 subpages underneath with the labels: Cultural/Intellectual, Honor's Activities, & Service – you can denote Leadership within these categories or make an additional page.
Some students add all top-level pages with the HONOR'S points as titles. You can do it either way, but leave room for what you will add over the next 4 years.
However you choose to do this, be sure that your activities are EASY to tabulate for the reviewer.
3. How do I list my points? This is very important.
Start with the subheading of FALL 2017. Then as you add each activity, list the date, the name of the activity, a picture, and a short reflection.
Your reflection should include what the activity consisted of, what did you learn and/or like about the activity, and justify your answer.
FALL 2017
DATE                          
ACTIVITY
PICTURE
REFLECTION
*Maybe the acronym DAPR will help (Date, Activity, Picture, Reflection) Do this for each point page you have. This is your only requirement.
You should indicate the # of hours you worked for the Service activities.
1. When do we submit the link to our ePortfolio?
It takes only a few minutes to create an account and begin building your ePortfolio, but FIRST, search which one you want to use. This is very important because you will be keeping this ePortfolio for the duration of your 4 years at LU. Options discussed were WordPress, Weebly, Wix, Google Sites, Squarespace, Bulb, it's your choice.

2. What types of things can we put on our ePortfolio?
This is yours; you can add anything you want! We are asking that you add pages for each of the Honor's points, or you can add an Honor's page with 4 sub-level heads. You get to design and organize how you wish to set up your website. Check this page out to ensure that you include all of the following: Honor's Points System

3. Can we add our undergraduate research or study abroad activities?
Yes, this is yours. Design your website how you want to, but first consider why you are doing what you are doing. This is for you and you can share this with family and employers and whomever else you would like to share it with.

4. What do we need to turn in by the end of the semester?
Use the form on the Honor's page of my ePortfolio to submit your name and your link. Doing so ahead of time will allow us to take a look at what you have constructed so we can guide you into further development and make sure your points are easy to track.
Be sure to add the DATE, the NAME of the activity, and a paragraph REFLECTION for each activity.

5. Do we need to attend all of the sessions offered?
No, these are optional, but we hope you will attend. You do not have to attend the entire session, come when you can. You can also reach out to Dr. Harapnuik or myself to schedule some time virtually. Ultimately, a shell in the first semester is what most will begin with. This means you should have a website started and the Honor's points tabs set up when you submit. However, we encourage you to begin adding activities, research, and consistently adding content so by the time you leave LU, you have a website that captures your learning experiences.
Be sure to post a short reflection about your experience, just a few sentences that capture your experience, whether it was something that you enjoyed, and justify your answer.